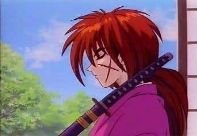 - Mon Nov 03, 2014 10:15 pm
#25686
GaianKnight wrote:-Hands out more carrots to everyone, then gets

beat up

by Ryo-chan for doing so- =xX=;;;

Anywho, thanks for the new welcomes, expect my brand of insanity around alot.

Oh, and should I treat Ai TM as an official OVA continuity? Or just a standalone. I noticed the AIC logo (first time in forever for that,) in the Ai credits, so I was wondering there.
I might need a refresher, but as far as
Tenchi
OVA vs entire franchise goes, I don't see why AIC producing would act as a condition on whether it was OVA continuity or not (they've been involved with most if not all movies and spin-offs).
Regardless, just from viewing experience alone I'd definitely put
Ai
in its own sandbox. It's very comedic (akin to
Tenchi in Tokyo
) and several scenes and motifs pay homage to
Universe
. Kajishima is also not directly involved, and anything related to
Ryo-Ohki
circa (approx.) post 1994 has always been his vision.
Good question, though!