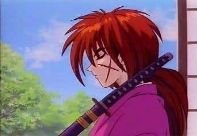 - Sun May 03, 2015 8:14 pm
#29242
Many of you have likely been speculating about the current affairs of the
Tenchi Muyo!
franchise. As of yet, there is still no official word from the franchise's parent company AIC (the production company that basically went belly-up not so long ago). But despite this, we--as in we the general fandom, we as fans, and also those of us in administration--have known of some telltale hints for some time regarding the current state of affairs and the likely future of the series.
The sources of these telltale signs are both major creative forces behind various incarnations of
TM!
, and are on 'both sides of the aisle' (if you will): Hiroshi Negishi and Masaki Kajishima.
First, courtesy of our own superman Crazed, here are a few of Negishi's recent tweets regarding his future plans, involvement with AIC, and the future of
TM!
:
(Post-
TMiL
Screening)
"The doubleheader of
Ai Tenchi Muyo!
&
Tenchi Muyo! in Love
went very well. After watching all of the works, it's like the fans got a shot in the arm. However, the next
Tenchi Muyo!
that I want to watch is Mr. Kajishima's. Everyone, please be excited. The
Tenchi Muyo!
carnival will still continue!"
As Negishi has always done in the past, he is acting professionally and tactfully by attempting to promote enthusiasm for "the carnival" (i.e.
Tenchi
at large) even though the next installment down the pike is not his show. Whether this is just to be professional and save face, or he is genuinely excited for more of Kajishima's work is up for some debate, perhaps, but given the fact that he previously wanted to meet Kajishima in-person because he admired him for his role in creating
Tenchi
lends credence to the latter.
Original tweet
here.
______________________________________
He also mentions he will be moving on with his own future projects via his own production company Zero-G (info on that
here
), meaning not
Tenchi
for the forseeable future. He mentions teaming up with one Mr. Akahori, whom we can reasonably assume is
Satoru Akahori
due to the two's shared past on projects such as
Tekkaman Blade
.
"Well, I'm heading off to bed now as it is slowly approaching midnight. Even though I'm tired, a big event occured today.
Tenchi Muyo
's revival! Now that this particular project of mine is done it's time for me to move onto my next project. For my next project, I am teaming up with Mr. Akahori. "
Original tweet
here
.
______________________________________
The impetus for this change in priorities is anyone's guess: was he used as a patsy by AIC to garner interest in the
Tenchi
franchise only to be assigned the impossible task of working with five-minute increments (instead of his previous desire for
TMiL 3
) and then, if by some miracle was able to pull it off (which he and
Ai
did: that is to say, revive interest in the franchise), was meant to be tossed aside to serve as a foothold for Kajishima's proposals? Or has the recent interest in reboots in general lately given Negishi hope for reviving another aged series such as
Tekkaman Blade
? Having his own company to fall back on, has Negishi done as Hayashi before him and more or less washed his hands of the
Tenchi
name? Is he displeased or at least at odds with the direction AIC as a company is taking and has decided to cut his losses and move on? All of this is speculation, but as per Negishi's own words, the fact stands that he intends to definitively cut ties with AIC (on amicable terms).
"My involvement with AIC will end following the next event. The way that the five minute anime was released was not the best... especially since it seemend to have been stimulated best through the smartphone media.
Sazae-san
has been planning a new broadcast format of 3 titles at seven minutes. It is gradually being shifted from its broadcast format to this new form of delivery."
Original tweet
here
.
______________________________________
Now, as for Kajishima's side: you've likely already seen the awesome scans of 15.03 Crazed put up recently
here
.
And apologies, we haven't translated and localized the entirety of Old Man Kaji's afterword (let's just say the desire isn't exactly there at the moment lol), but here's the key part along with a simple breakdown:
"As of now, the planning for the Tenchi Muyo OVA is under way. How should I put this... I have been given informal consent to leak this information to you here, however, this is not the official announcement. As for the subject matter, I am going for a 'Night Before the Carnival' type feeling. Even though the decision has been made, there are still many hurdles left to overcome......."
The reason we didn't put this out sooner was twofold: one, dispirited translators (hard to fathom why the company that went bankrupt would go crawling back to one of their biggest liabilities in recent history); and two, hearing this from Kajishima, you can't blame us for taking it with a pillar or two of salt. This is the same man who for years has said 'AIC's not letting me have my way,' (alluding to the fact that OVA 4 would not be happening) and lest we forget 'hey fans, lied about Tenchi's mother lol' so like him or don't, worship him or loathe him, he's a troll to his fan base through and through, so forgive us if we thought it was another case of
'the boy who cried OVA 4.'
As for the breakdown? Well, you can definitely look it up with your own eyes, but basically here's the highlights:
1) Noike is now a full-fledged member of the household (rolls eyes).
2) Noike helps Sasami cook (because she clearly couldn't do it on her own; sarcasm aside, okay fine, give her some assistance she certainly deserves it).
3) Ryoko used to not be okay with Noike, because she interfered with the group dynamics...but now she's decidedly okay with it...because reasons....
______________________________________
So there you have it, folks: there's the facts as they stand right now. Negishi's out, Kajishima's in, and AIC's repeating decisions they made years ago verbatim. Has anyone learned from their past mistakes, or is history doomed to repeat itself? Will the finished product be Kajishima's - IF - or will it be reworked to actually be marketable? Will they go with high-end OVA budgets of yesteryear, or opt for adapting to the times? Two things are certain as of this moment, and I will separate them into categories of objectivity and subjectivity:
1) Objectively speaking, in the end if OVA 4 gets off the ground those of us involved in the Tenchicast podcasts will be proven right:
Ai Tenchi Muyo!
opened the doors for more
Tenchi
to be made. Period. It's a great irony to those who spurned it from the onset for not being "canon" or any other number of superfluous criteria, and those hoping for more OVA story-line should be grateful to say the least (don't worry though, I won't hold my breath).
2) Subjectively speaking, I personally am less than thrilled about the purported direction of the franchise to say the least: commercially, it doesn't make sense. Economic reasons aside, it should be no mystery to anyone by now that as a fan I am no lover of Kajishima's work, especially in recent times; so the idea of him being handed the reigns to definitively drive the franchise off a cliff yet again and probably bury it once and for all makes me cringe. I've eaten crow before (not literally, but hey survival mode that's a different ballgame), and I'll do it again if I must: I'll also take a dosage of my own medicine, and say that should OVA 4 do well it will only be a good thing for the franchise as a whole and open yet more doors for more creators and their visions to shine through on a multi-facted work that could paradoxically use a return to its roots and a reboot proper (a diverse need which one miserly old man cannot fulfill alone).
In summary, am I a bit miffed that the man who shoehorned Sasami's mother into being an antagonist, created the mother of all Mary Sue's to trump the established cast, made Kagato a member of the harem, relegated the strong female characters like Ryoko and Ayeka to ancillary positions under a hegemonic patriarchy, had Sasami go through menstruation to make her a viable candidate for the harem, had Sasami present in the room to witness Tenchi and Noike consummating their arranged marriage, and had "Tenchi-Kami" sire children with every female member of the household--including our favorite cabbit mascot Ryo-Ohki--as though it were a polygamist compound all while his half brother is in a completely separate yet annoyingly attached-at-the-hip alternate world earning not only his own harem of young women but a 'super harem' of all their mothers so they can all have sex to contribute to the "Seikishi breeding program" is not only getting more of what he wants but at the same time will likely be lauded for it?
...........
Maybe...you know, just a bit.

A lot more to wait and see on, but my final words to you are this: support any or all branches of
TM!
you want, it's your prerogative; but if you're jumping up and down with enthusiasm for a Kajishima-fueled continuation of the OVA, then know what (and whom) you're supporting. I don't think that's too much to ask.