by
susano
- Wed Nov 11, 2015 4:14 pm
- Wed Nov 11, 2015 4:14 pm
#31247
Here is an image of Kiyone's funeral.
Katsuhto, Lady Seto
Nobuyuki, Tenchi's Aunt Kasumi/Taro's gradnmother
Tennyo , Mnaho, Airi, Cousin?
Kasumi Masaki/Taro's mother
Kiriko, Tsukiko, Rea's stepmother?
Two other images.
Tsukiko,Kiriko,Airi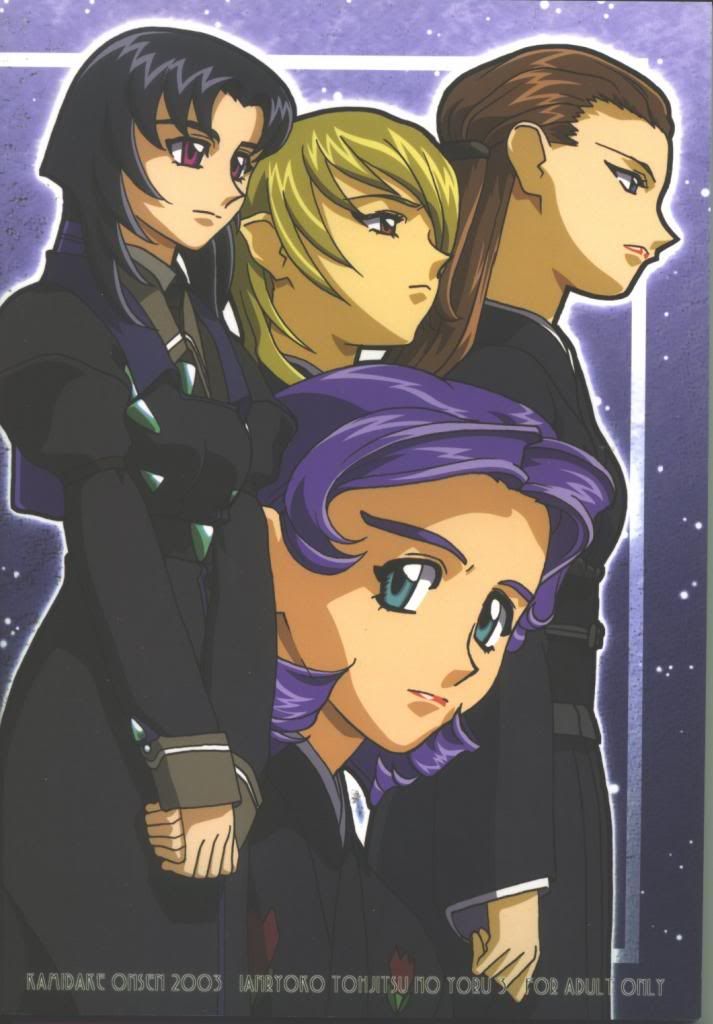 Minaho, Cousin/second sister?,Kasumi/Taro's mother, Tennyo
The blue hair woman in Kiyone's funeral image and the third image is a mystery. She can be either Tenchi's second sister or another daughter of Airi and Katsuhito. . At the present moment, I will identified her as one of Tenchi's Cousins.
Sonce Tennyo looks like her mother, she had decided to dyed her hair brown, in order not to confused her brother Tenchi.