- Tue Dec 29, 2015 8:10 am
#31732
It's New Year's, which means a new doujinshi from Mr. K. So I thought I'd share my scrapings from Yahoo Auctions for perusal and possible future discussion:
Firstly, the front cover of the main dish. Looks like we have
Earth Masakis
here: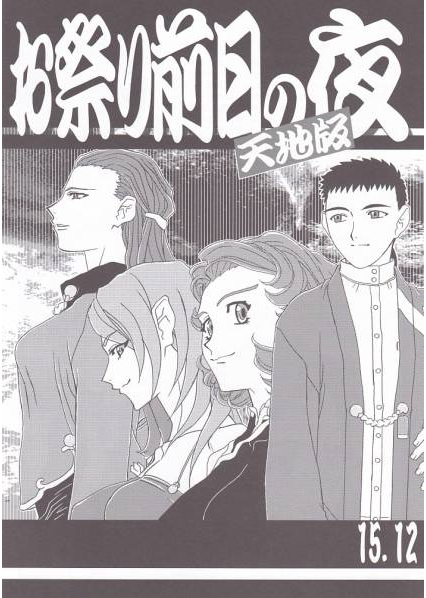 The back cover illustration on the left, with space Masakis (Minaho, Tennyo, and
Grandm-
Airi):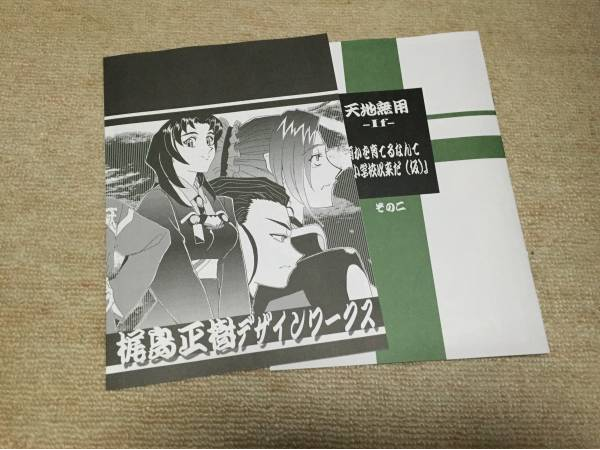 And Tenchi in between them.
The front cover of the new "If", looks like it follows
last winter's non-Tenchi issue
:
What's this? An inside page of the "If", showing what appears to be Noike's daughter from the
summer "If"
: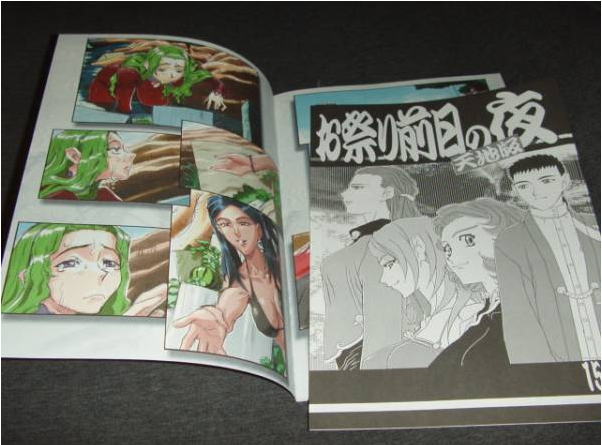 That's what I've found so far.
There are more things in heaven and earth, Horatio, Than are dreamt of in your philosophy.