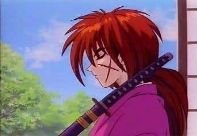 - Sun Jun 30, 2013 5:30 pm
#18738
Author's Notes:
1: This is a pseudo-screenplay format. Due to extension types/compatibility, I am unable to upload the script as-is on the forum. This version (which I
painstakingly
did several times to get it right) is extremely close to "proper" screenplay format, and will suffice.
2: While this is a "pseudo-screenplay" format, keep in mind that it may seem "bare-bones" or too rigid to those unaccustomed to script format. The point of scripts is to be minimalist in terms of word-usage and descriptors (they're the blueprints of a show) so the key is to visualize what's happening as if it's on-screen as you read.
3: This is only "part 1" of (?), not only because it's extremely tedious to post as it appears here (not that I mind) but also because I'm curious to see how people feel about it. If people like it, I'll make more!
This is set in the
Universe
continuity (because I thought it would be easier to write for)
Also, if you have any comments or constructive criticism, go right ahead. I just want this to be fun for people. Thanks for reading!