- Fri Oct 10, 2014 2:49 pm
#25262
So, as we all know, Ai Tenchi Muyo! is being partially financed by the city of Takahashi as a means to promote tourism and anime pilgrimages. This thread will be a place to list and discuss any and all real life locations that may appear in the anime. Get your trip planners ready kiddies, we're going on a field trip!
The first real world location to report on was mentioned in today's episode (ep. 5), and is the
Okayama Korakuen
.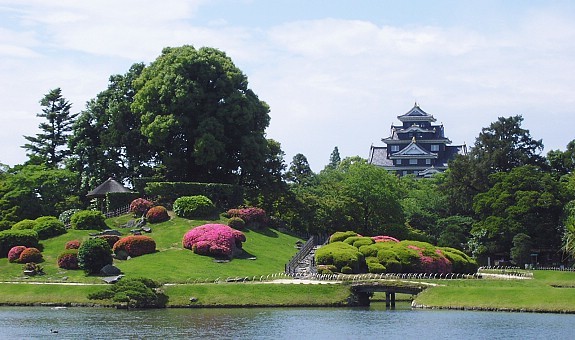 This is a traditional Japanese garden located in Okayama, and is considered one of the very best examples in the entire country. Known for its large variety of flowers and the cranes that take up residence in the garden, it is one of the premiere relaxation and nature spots in Okayama.
As if I needed even more reasons to visit Okayama!
"Life, for ever dying to be born afresh, for ever young and eager, will presently stand upon this earth as upon a footstool, and stretch out its realm amidst the stars."