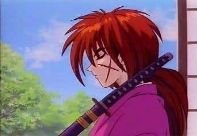 - Wed Nov 05, 2014 10:39 pm
#25733
Emulating a previous thread
, in a hypothetical scenario whom would you choose for the English cast of
Ai Tenchi Muyo!
? Can be any character(s), even the original girls and the main man himself (though in my case, I'm sticking to the new characters since I'd want the original dub actors to return).
I don't have many ideas myself yet admittedly, but here we go!
I'd seriously consider casting
Colleen Clinkenbeard
as Ukan Kurihara.
I first took notice of her commanding, feminine voice via her role as Riza Hawkeye of
Fullmetal Alchemist
. Many here will likely recognize her recently as Scarlet from one
Space Dandy
. Anyway, she can have a bit more of a mature edge to her voice, so combine that with her knack of portraying authoritative female figures and I think she'd be suited for the senpai role (plus it'd be fun to hear a bit of a sensual, possessive coating on her lovely voice).
Have at it!
And if there are any potential distributors lurking, take notes!